Week Thirtysix Review:
"Make n Take" Monday
Scented body wash is a fun way to wake up your senses in the morning or calm them down at night. Scented body wash can provide valuable nourishment to your skin if it contains the right ingredients. Try making this easy DIY Body Wash with essential oils.
Ingredients
8 ounce glass pump bottle
½ cup unscented Castile soap
4 tablespoons vegetable glycerin
3 tablespoons Fractionated Coconut Oil
10 drops of your favorite essential oil
Note: Vegetable glycerin will help the body wash be thicker, creamier, and lather better.
Instructions
Combine ingredients into glass pump bottle.
Add desired essential oil(s).
Tip: For an uplifting body wash try these essential oils: Citrus Bliss®, Peppermint, Grapefruit, Lime, or Eucalyptus. For a relaxing body wash try these: Lavender, doTERRA Serenity®, Bergamot, Geranium, or Roman Chamomile.

Shake to combine.
Note: Make sure to shake before each use, as the ingredients will separate.
"Tip OFF" Tuesday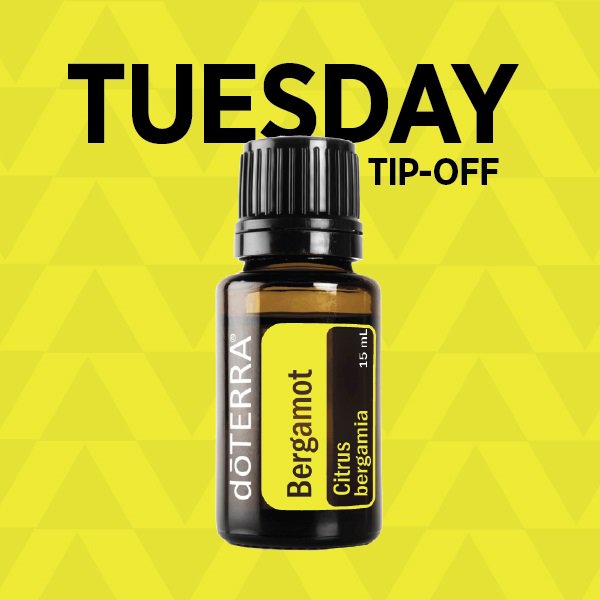 Tip off!! Apply to the skin while showering and inhale deeply to experience its calming aroma while enjoying its purifying skin benefits. You can also change regular tea to Earl Grey with the addition of Bergamot or apply to the feet before bedtime a calming and relaxing massage.
"Wellness" Wednesday
CALMING ANXIOUS FEELINGS TIPS:
• Take one to two drops of Lavender in a glass of water to help reduce anxious feelings.*
• Apply doTERRA Cheer® to your wrists and neck to promote feelings of optimism.
• Put a drop of doTERRA Balance on your pillow at night to promote relaxation and help soothe worried thoughts.
Click HERE for more information, tips, and videos on essential oils for calming anxious feelings!! 
"Therapeutic" Thursday
Click HERE for more diffuser recipes
"Fit" Friday
Two amazing workouts to do throughout the week.
With love and hustle,