Week Thirtythree Review:
"Make n Take" Monday

Almond Orange Scrub 
One way to keep your skin looking and feeling healthy is to exfoliate regularly. Unfortunately, many body scrubs contain unnecessary ingredients and artificial fragrances. This natural 4-ingredient scrub will help eliminate dead skin cell buildup, and simultaneously boost your mood with the help of Wild Orange oil.
High in monoterpenes, Wild Orange oil is also known for its purifying properties and invigorating aroma. Use this scrub in the shower, bath, or as an everyday hand cleanser and enjoy the benefits of smooth vibrant skin.
Ingredients
1 handful slivered almonds
1 orange peel
1 cup of doTERRA Fractionated Coconut Oil
3–5 drops Wild Orange essential oil
Directions
Add almonds, orange peel, Fractionated Coconut Oil, and Wild Orange oil into a food processor and mix until ingredients are well combined. Store in an air-tight glass container and use 1–2 tablespoons as needed.
Note: Avoid contact with UV rays for up to 12 hours after applying citrus oils to the skin
"Tip OFF" Tuesday
"Wellness" Wednesday
NERVOUS SYSTEM
There are many parts of the nervous system. The central nervous system consists of the brain and spinal cord. This part of the nervous system receives information from your senses, stores memories, and generates thoughts and emotions. When you have a prevalence of peaceful, happy thoughts, you have a greater sense of possibility and happiness. There are many essential oils that can be uplifting and encouraging, such as mint and citrus oils, and that help you stay grounded. Blends in the Emotional Aromatherapy Kit can help you manage negative emotions and move back into a more positive space, so you can refocus on your goals.
The autonomic nervous system regulates functions you do not consciously control, such as heart rate, immune secretions, breathing, and blood pressure. Various stress related conditions are associated with elevated measurements of these vitals. The AromaTouch Technique is designed to bring alignment and peace to the whole body by affecting the autonomic nervous system.
Some essential oils traditionally used to balance or calm the nervous system include Lavender, Bergamot, Cilantro, Frankincense, Roman Chamomile, Rose, Basil, Copaiba, Vetiver, and Wild Orange.*
Click HERE for more information, tips, and videos on essential oils for the nervous system! 
"Therapeutic" Thursday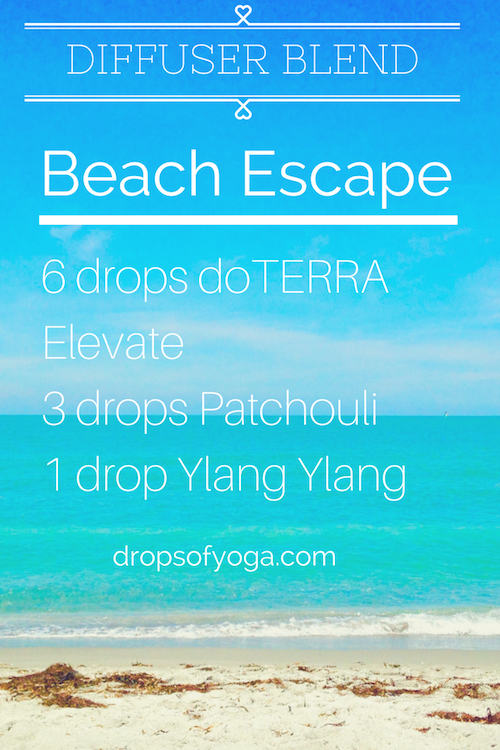 Click HERE for more diffuser recipes
"Fit" Friday
Two amazing workouts to do throughout the week.
With love and hustle,